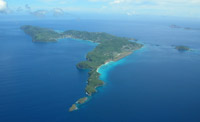 This island lies 14km (9 miles) south of St Vincent and is the largest of the Grenadines, measuring 18 sq km (7 sq miles). Little changed by time, it is an island on which life is completely oriented to the sea. Its seclusion has ensured it retained its age-old traditions of boat building and fishing. The islanders themselves are the world's last hand-harpooners and their activities do not affect marine stocks, unlike the mechanized fishing of some fleets. The centre of the island is hilly and forested, providing an incredible backdrop to the bays and beaches.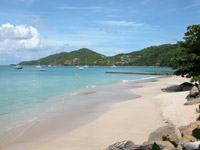 Admiralty Bay, the island's natural harbour, is a favourite anchoring spot for yachtsmen from all over the world, and here visitors can watch men building their boats by hand on the shores. The attractive region around Lower Bay offers great opportunities for swimming and other water sports.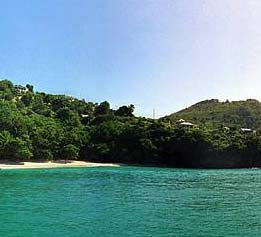 The quaint waterfront of Port Elizabeth is lined with bars, restaurants and craft shops. Bequia is encircled by gold-sand beaches, many of which disappear into coves, excellent for sailing, scuba diving and snorkeling. Lodgings vary from luxurious resort cottages to small, simple West Indian inns. Much of the nightlife centres on the hotels and beachside barbecues, invariably accompanied by a steel band.